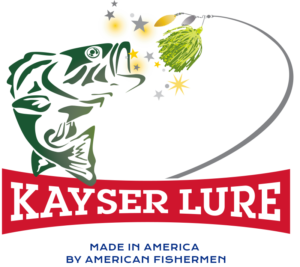 Kayser Lure is the leading global manufacturer of fishing lure fiber weed guard products and StarFlash round silicone fishing lure skirts. Kayser Lure proudly manufactures 100% of all its products in the U.S.A.
Kayser Lure and its premium products sprang from a small machinery / engineering shop back in 1983 and continued to evolve into what is now an exceptional internationally-marketed company that still operates out of the small community of Ursa, IL, which it has now for over 30 years.
Our mission is to create and manufacture high-quality fishing lure components in the USA, providing both large fishing lure manufacturers and individual fishermen alike, the opportunity to build custom premium fishing lures.
Whether you're looking for custom fishing lure components, like fiber weed guards or StarFlash round silicone lure skirts, Kayser Lure will deliver on its promise of premium quality and world-class customer service each and every time.